The Trendy Whippet was started by me – Chloe, after falling in love with Sighthounds. We got Ren the Blue Whippet as a puppy and she quickly became the most important thing in our lives. Especially when it came to wrapping her up in the Winter. This is what inspired me to start The Trendy Whippet, with Ren being the main model. I wanted to create a one-stop shop for Sighthound essentials while keeping the business small and personal. We then added Lola the rescue Saluki to our pack!
Since then, we have broadened out to supply all kinds of Clothing and Accessories for Sighthounds and their owners, from warm jumpers and knitted hats to human Christmas jumpers!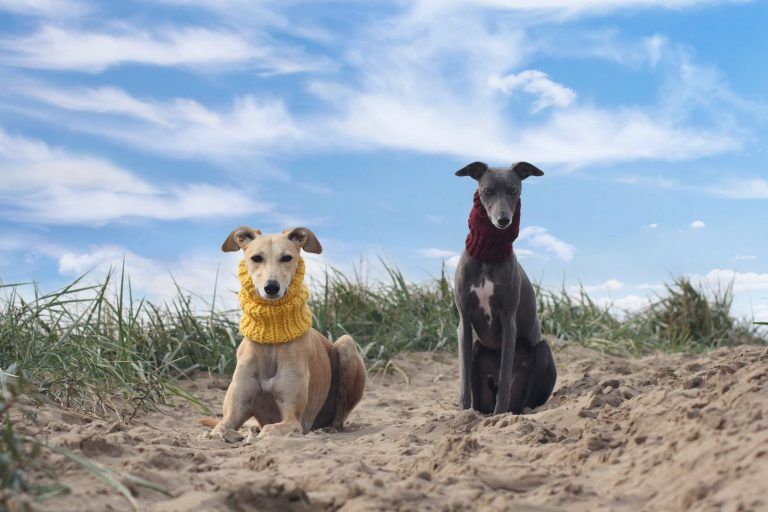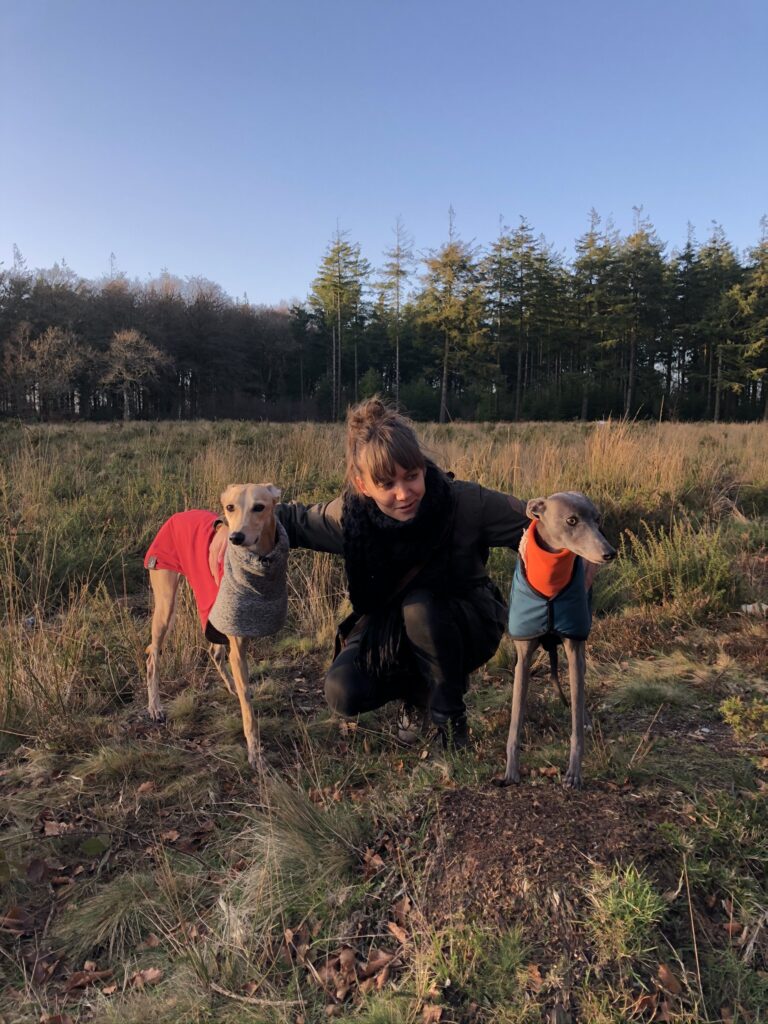 We are a small business based in South West England supplying Coats, Jumpers, Harnesses, Collars and more that are specifically designed for Whippets, Lurchers, Greyhounds, Italian Greyhounds and other sighthounds.
SHIPPING TIME
We ship to the U.K, Europe and Internationally. Items will be shipped by us within 1-2 business days after payment has been received via Royal Mail Tracked.
SHIPPING CHARGES
*U.K – £3.99
*International – £13.99
Shipping charges are displayed at the checkout stage.
MORE INFO
Order confirmation will be sent to your email address reconfirming your order, charges & any other relevant information. This email is to confirm we have received your order.
You will also receive the tracking details via email. If for any reason you do not get this, please email us for this information.

* PLEASE NOTE – Now that the U.K has left the EU, you may need to pay customs charges once the order has reached your country.
Subscribe to our email newsletter today to receive updates and special offers.